Summer GIF guide — New GIFs for 2023
Want a quick way to increase your email marketing results? Add a GIF to your emails.
GIFs can increase click-through rates by 42 percent and conversion rates by 103 percent. Plus, they're fun to send and receive!
Unfortunately, creating your own high-quality GIFs can be frustrating and time consuming.
That's why we want to make it super simple for you. Our AWeber designers made these brand new, FREE summer GIFs. Download one, two, or all of them, and use them in your summer email campaigns.
You may remember some of these from past GIF guides. We're always adding and updating GIFs to give you tons of options and fun images to include in your emails.
How to Download Your Summer GIFs
Step 1: Find the summer GIF below that you want to use in your email.
Step 2: Save it to your computer by either right clicking the GIF and selecting "Save Image," or by dragging the GIF to your desktop.
Step 3: Upload the GIF into your email template inside your AWeber account. Under image size, choose "original." That's it!
Related: Your guide to using GIFs in marketing emails
Independence day GIFs
Summer vacation GIFs
Sunny day GIFs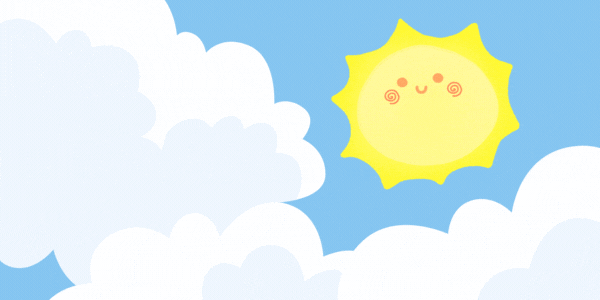 Summer food GIFs
Barbecue GIF
Ocean GIFs
Road Trip GIF
Summer Sale GIF
Beach GIF
Camping GIF
Fireworks GIF
Fun summer GIFs
Save money with AWeber
AWeber has been helping small businesses and entrepreneurs connect with their audiences and crush their business goals for more than 20 years. If it's time for you to get up and running with email marketing, landing pages and web push notifications for free, create your free account today!