How Long Should an Email Subject Line Be?
Your email subject line matters. 47% of people open emails based on the subject line alone, according to research done by Business2Community.
Because of this, people ask us about email subject lines often. And one of the most common questions we hear is this: What's the best length for a subject line?
To find out, AWeber's team of email experts analyzed 1,000 subject lines from 100 of today's top marketers. Here's what we discovered.
What is the average length of a subject line?

On average, the experts' email subject lines were 44 characters long.
How long is 44 characters? For perspective, the below subject line from theSkimm (a popular daily newsletter) is 43 characters in length.
Subject line: Daily Skimm: I've got the world on a string
Related: Email Subject Line Best Practices To Get More Opens
Email subject line factors to consider
Now that you know the experts write 44-character subject lines, keep yours to 44 characters and you've got the perfect subject line, right? Obviously not. There are a few other factors to consider when developing your email marketing subject lines. But don't worry, we'll cover them here.
The devices your customers are using
Does most of your audience use an iPhone to read their email? Or are they largely on desktops. The device your customers use to open and view their emails is extremely important when crafting your subject lines.
The average inbox displays about 60 characters on a desktop while the average mobile device displays only 30 characters. Anything else will get cut off.
The email provider your customers are using
Gmail, Outlook, Yahoo! Mail, or Apple? The platform your subscribers use for email impacts how many characters appear in your subject lines.
Device + email provider
Now let's do the math: Combining devices and email providers gives you a set of variables.
For example, let's take a look at the subject lines character limits for Gmail on different devices:
So why does this matter? Take a look at this example from PersonalizedMall:
They did a great job creating urgency with the subject line "Sean Your Triple Discount Coupon Expires Today". But unfortunately I view most of my emails on my Mail App on my iPhone and didn't see that the offer expired the night I received the email.
What could they have done differently? You'll find out below when we talk about email subject line length best practices.
Want to know which providers to care most about? A study by Litmus analyzed the most popular email providers, apps, and devices with the top 5 being Apple iPhone, Gmail, Apple Mail, Outlook, and Yahoo! Mail.
Best practices for email subject line length
With so many different combinations, how can anyone write a subject line that will stand out?
Let's get back to our marketing experts: 71.1% of the 1,000 subject lines we analyzed were between 21 and 60 characters. To stand out from everyone else, instead of focusing on length alone, consider other factors that may affect your open rates.
1. Keep your most important information in the first 30 characters
Over 50% of emails are opened on mobile devices. Most email clients, like Gmail and Yahoo!, stop displaying an email subject line on mobile devices once it reaches between 33 and 43 characters. The exact number varies from one email client to another.
If you have a strong offer, you shouldn't be forced to limit your email marketing subject line length. To optimize it for mobile readers, put the most important information in the first 30 characters. This way, this message won't get cut off in the inbox.
2. Use the preheader to enhance your message.
The preheader is the additional text that appears next to or below your subject line in an inbox. Preheaders help compliment your subject line and can be used as that extra piece of text which may otherwise get cut off at the end of a subject line.
3. Don't be too wordy
Easier said than done. I'm personally someone who rambles on and often uses more words than needed when talking about something.
How do I overcome this when writing subject lines?
I start by writing everything I want to say in my subject line, then I reduce it by eliminating or replacing certain words.
Here's an exercise:
Subject line idea: Get up to 50% off Athletic Shoes this Saturday only
This example is 51 characters long. How can I modify this to reduce the subject line?
How about: Up to 50% off Athletic Shoes on Saturday
This exercise reduced my subject line characters to 40.
4. Test your subject lines
Every audience is different. Try short and long subject lines with your subscribers to see what works best for your unique audience.
Set up an AB split test, sending 10% – 20% of the audience the test with the winning variation receiving the remaining 80% – 90%. This way you maximize your open rates by ensuring the strongest subject line gets sent to the majority of your audience.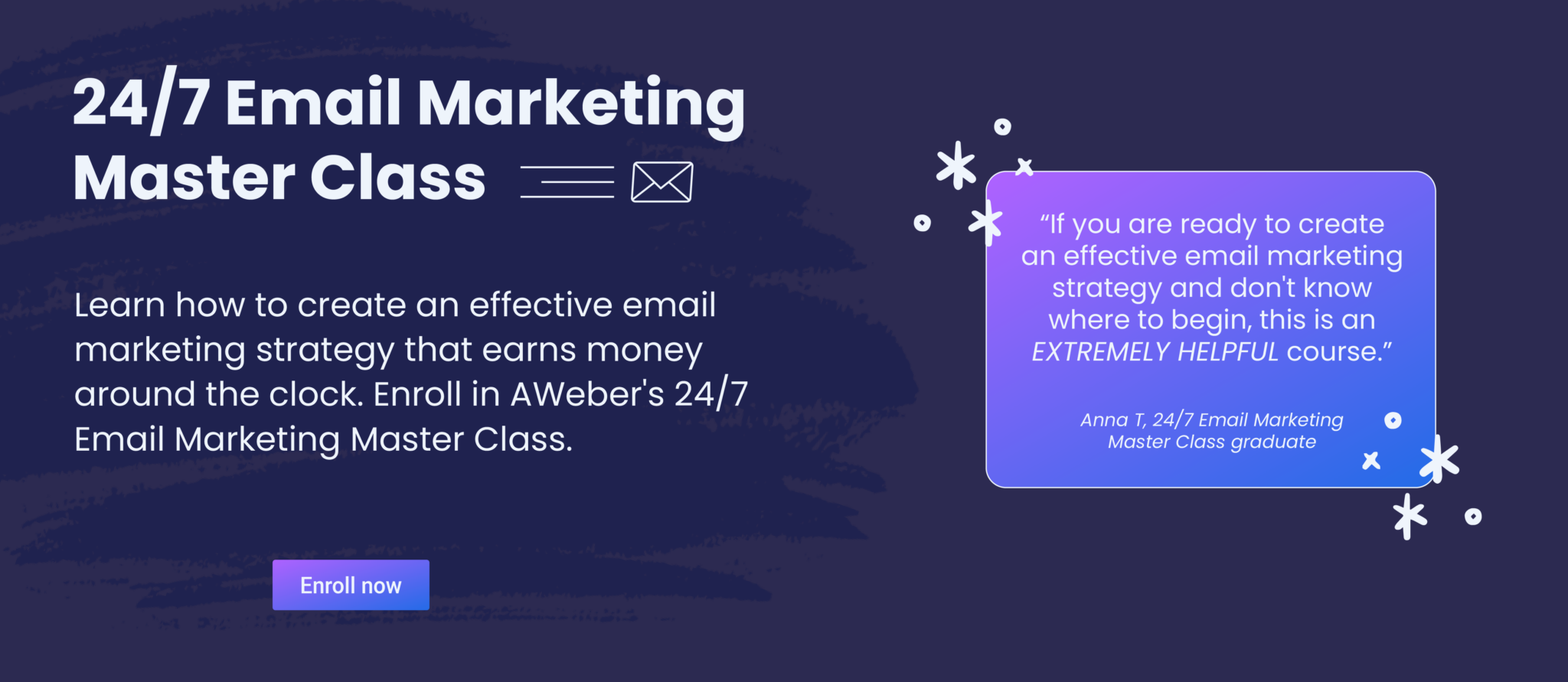 Case Study
You might want to experiment with even shorter subject lines. Brian Dean, founder of SEO company Backlinko and one of the 100 top marketers whose emails we analyzed, used to send emails with longer subject lines. These subject lines told his subscribers exactly what they'd find inside the message. The problem with that? "It gave people no reason to actually open my email," he said.
Now, he sends subject lines with an average of 15.1 characters.
"After lots of testing, I've found that short subject lines get much higher open rates," Dean said.
He contributes this to 2 factors:
Short subject lines reach the inbox more frequently.
Short subject lines are more mysterious.
Here are a few of Dean's short email subject lines. All are under 15 characters long:
New Technique
Email Outreach
Blog Posts
Start crafting your subject lines today
As you just read, there is no optimal subject line length. There are too many variables. But if you continue to test and follow the other best practices, you'll start seeing what types of subject lines work best with your audience.
Here's some additional information that can inspire you to write amazing subject lines:
Get Higher Open Rates with 22 of the Best Email Subject Lines
Jumpstart Your Holiday Emails with 200+ Ready-Made Subject Lines
Everything You Need to Know About Using Emojis in Your Subject Line
75 Open-Worthy Subject Line Ideas
Ready to start using this data to send better emails? Get started with AWeber Free today.